Oracle Enterprise Manager – The Perfect Database Analysis Tool For Oracle DBA Consulting Experts
|
Managing database through the cloud is probably the best thing to happen for any database administrator. This is exactly what the introduction of Oracle Enterprise Manager 13c brings for the DBAs. The new feature, Cloud Control, can be effectively used for managing and monitoring databases, hardware and infrastructure programs that are running in the cloud or on-premise.
Oracle Enterprise Manager offers performance and administration capabilities for Oracle and other heterogeneous database solutions. This definitely include not only database change and configuration management, but also database provisioning, data masking, patching, testing and data sub-setting. Oracle Enterprise Manager 13c introduces a new feature called Cloud Control.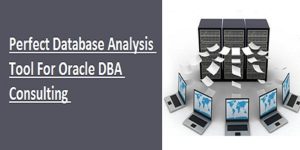 Cloud Control – the Gem for Database Administrators
Cloud Control is a compact feature under Oracle Enterprise Manager 13c that can help in managing and monitoring databases, infrastructure, hardware and middleware running in the cloud or on the premise. The Cloud Control feature enables access to built-in performance features of an Oracle based Database solutions.
The Introduction of Add-On Packs
Oracle offers a couple of add-on packs for database analysis and performance management. These are:
Oracle Tuning Pack
Oracle Diagnostics Pack
These packs guide the user through the best performance tuning procedures using advisors and wizards. The Tuning Pack for Oracle Database helps in automating the performance tuning through real-time monitoring of built-in tuning advisors and different database operations. DBAs (Database administrators) and Oracle DBA consulting experts can easily use the Tuning Pack under Oracle Enterprise Manager 13c to capture performance metrics that would include number of reads and writes, CPU time, I/O wait time, and elapsed time.
SQL Tuning Advisor
SQL Tuning Advisor helps in automating the SQL tuning procedure by exploring every single tuning possibility in order to deliver the best performance-based SQL statements. The Advisor can easily analyze database statistics, review access paths, review alternative SQL access plans, analyze profile SQL and examine the SQL structures. The Tuning Pack is also capable of delivering Database In-Memory Advisor that would be entitled for looking into your workload while trying to recommend the best database objects to move to IN-Memory column store for improving the overall performance level. Another important part of the Tuning Pack is the Database Reorganization. It helps users to manage the space usage; rebuild the fragmented indexes; remove wasted space; recreate objects, with optimum storage capability and relocating objects to another tablespace.
Oracle Diagnostic Pack
The Oracle Diagnostic Pack is also an effective add-on, which provides a wide array of automatic and real-time performance diagnostic, along with perfect monitoring functionality that can be easily used on either a single or even multiple databases.  The Diagnostics Pack can be highly beneficial for the DBAs in identifying the performance issues, with any database system. It can help in improving the performance of a system. The Diagnostic Pack is powered by ADDM (Automatic Database Diagnostic Monitor), a certain kind of diagnostics engine that has been built into Oracle Database Kernel.
The introduction of Oracle Enterprise Manager can be a real asset for Database Administrators and Consultants in managing databases, analyzing errors and performance issues real-time, and carrying out the repairing process through automated resources.